Perfect Equation: Coobie's Fusion of Quality and Affordability
Coobie's Secret to Affordable, Quality Bras
Sick of choosing between cheap bras that fall apart and pricey ones that break the bank? Coobie has been solving this problem for 17 years with affordable, high-quality bras.
We started as a wholesale business and expanded into retail. With large production capacity, the cost for each bra is lowered.
We do it all in our own factory: research, production, and sales, without any middlemen to markup prices.
We rely on word-of-mouth and excellent customer service instead of excessive marketing, lowering product costs.
We're not a fast-fashion brand. We're all about making bras that are better and last longer.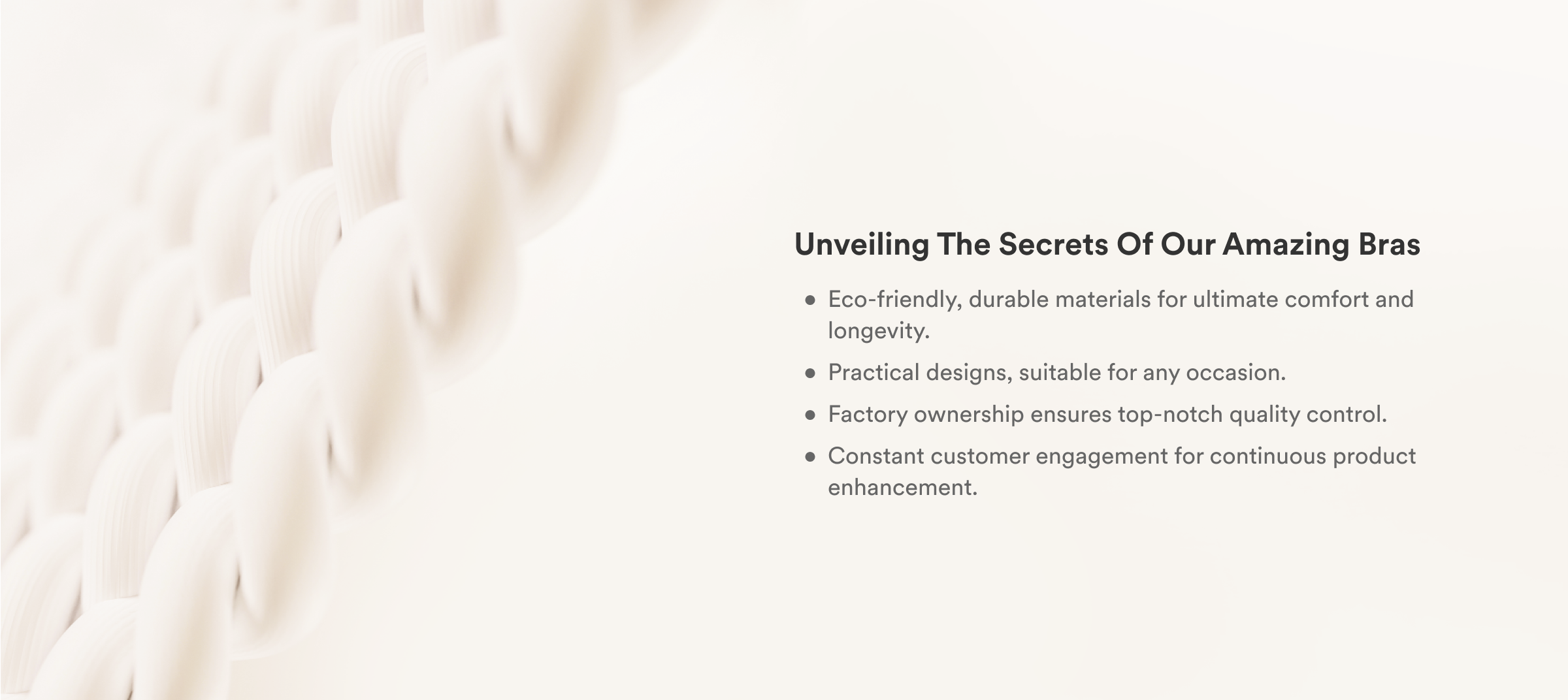 Braless is the first sustainable option. Coobie are #2.
Eco fabrics, advanced tech: 98% less energy waste.

In-house process lower carbon emissions.

Biodegradable zippers reusable for eco-friendly packaging.

Donate and give away to create a circular economy.
Recyclable & Sustainable Packaging
We have revolutionized our packaging by designing reusable zippered bags, which eliminates the need for single-use plastics and minimizing waste.