When your breasts grow from A to D in your eighth grade, bras accompany you from time to time: when you are at school, you wear your bra; when at work, you also wear it; when retired, your bras are still on their duty ... Sometimes they may be frustrating, but in most time they will be your best intimates. Look at these 15 boobs memes, more exactly, bra memes, and enjoy the moment for you and your bras.
1. Look at these two "supportive" bras! They support each other and their owner, you. You can do it, and you are awesome!
Source: pinterest.com
2. May you have good luck.
May you are supported, not only by your bra.
Source: pinterest.com
3. Thanks to your versatile bras ---- because it provides TWO more pockets and you can spare your hands to take other things.
4. When you go back home, the first thing you will do is .....
5. Look! Wonder Woman 2.0 ---- Wonder Bra Woman!
6. No, it's not a horrible crime, Mister.
Source: boredpanda.com
7. Bra world for big boobs is just like the films in the 1940s, only black and white.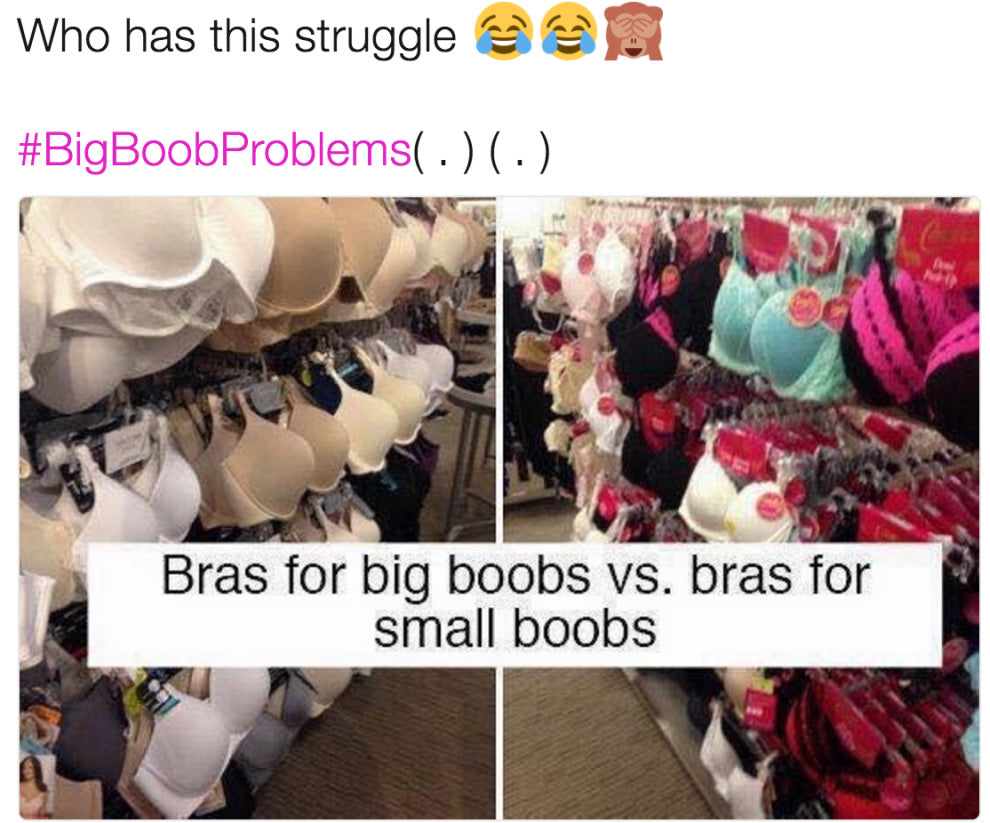 Source: buzzfeed.com
8. Let me see ....
because your bra needs to be delicately washed, isn't it?
(PS: You can wash your bra with a washing machine, but before you do that, put it into a laundry bag)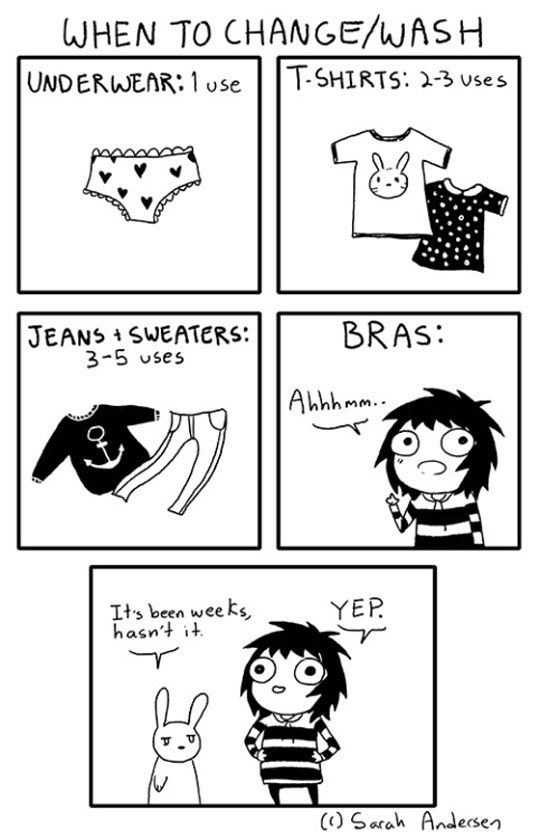 9. The feeling of taking off your bra is .... a release. I can totally understand you.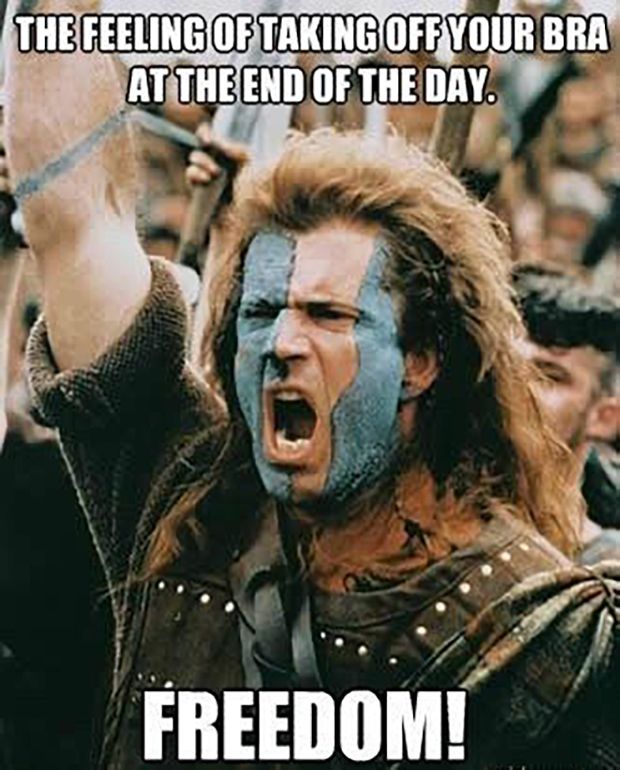 10. When you round your arm to your back, you find that you are struggling with hooks ---- especially you have big boobs.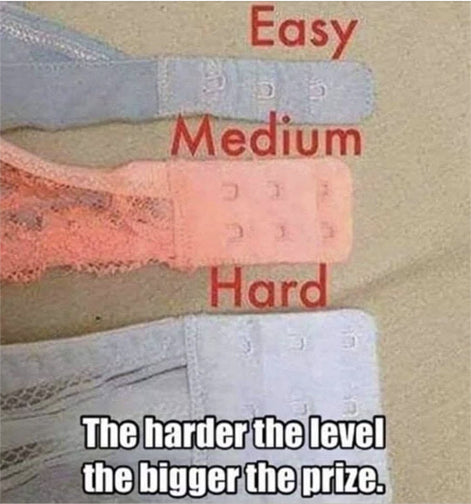 11. One man's pleasure is another mans' pain ...
Source: buzzfeed.com
12. Who cares about a bra's lonely soul?
It's time to say thank to our supportive bras!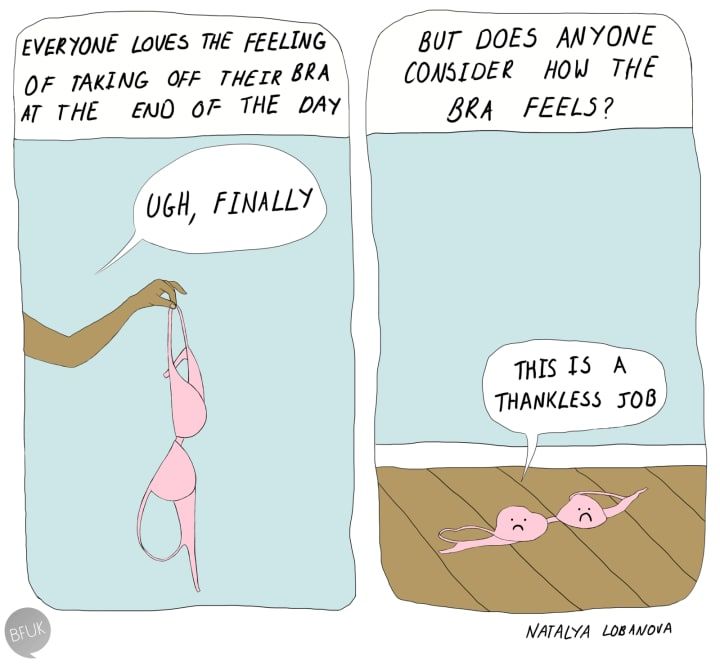 13. World of big boobs --- no laces, no decoration, no beauty.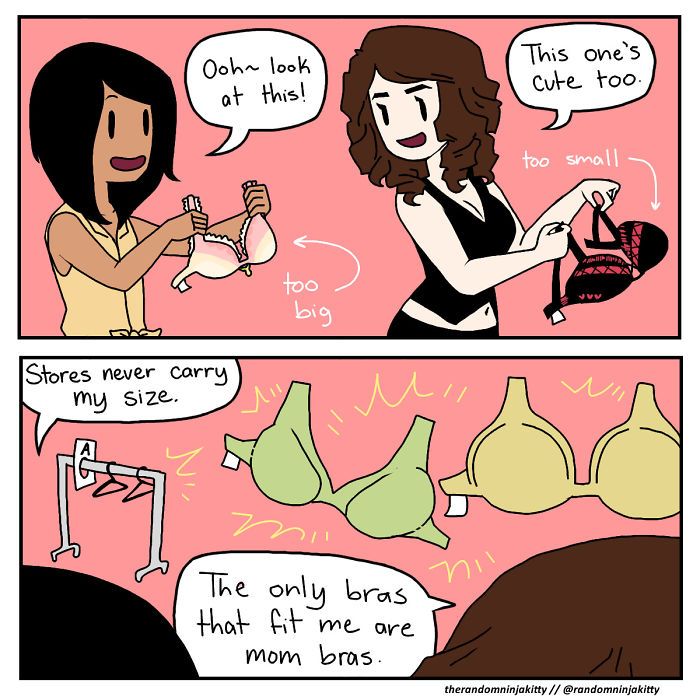 Source: boredpanda.com
14. Home, sweet home --- but not for your bras.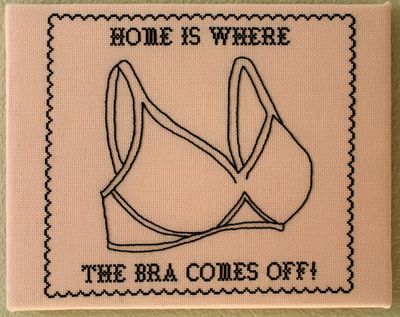 15. It's not a bra. It can be called a mask. Maybe you can change to a small one.
(PS: It's better to buy a real mask for real protection.)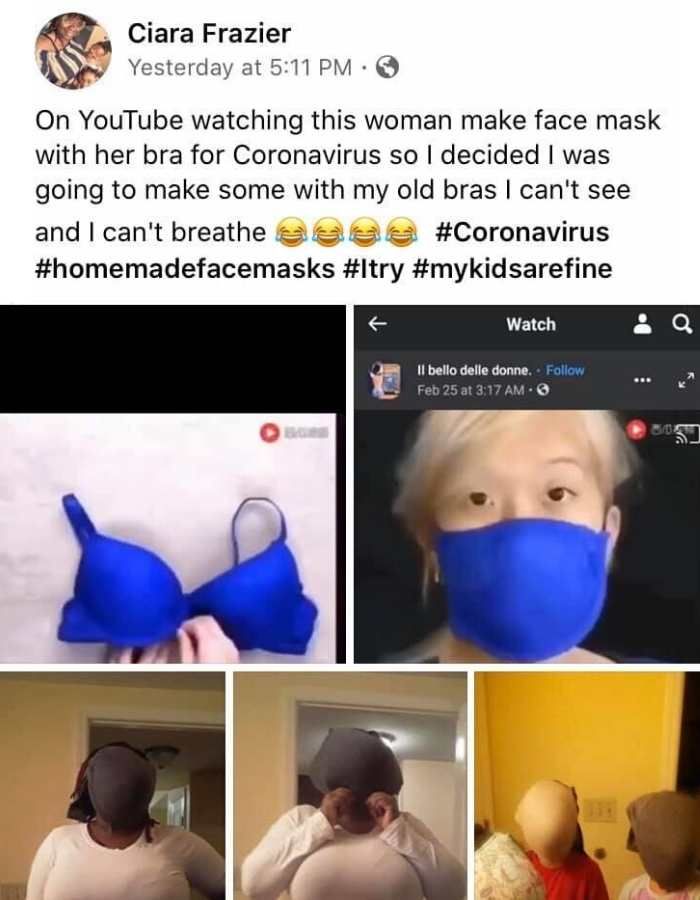 Source: digitalmomblog.com
If you want to look at more boob memes, we have more for you to prolong your joyful moment.
24 Funny Boob Memes That Makes You Laugh.
---
Stay Connected
---
Coobie Tummy Control Shaper Shorts 1867
Coobie's extremely comfortable shaper shorts style is now available as the new arrivals. Look flawlessly smooth wearing this Shapewear under pants, skirts, and dresses. It is comfortable for everyday wear while controlling your tummy's figure. The high-waist design with our...
Coobie Open Bust Full Body Shaper 520
Started shaping clothes for women to create the perfect figure. Coobie Seamless Full Body Shaper is made with shaping panels to flatten your tummy. Protect your skin with ultralight fabrics and no seams design at the hem. The singlet's open...
Coobie High Waist Yoga Shaper Leggings 1866
Started shaping clothes for women to create the perfect figure. Coobie High Waist Yoga Shaper Leggings support you while making you look amazing. The high-waisted design is great for controlling your tummy, and the super-wide compression belt is perfect for...