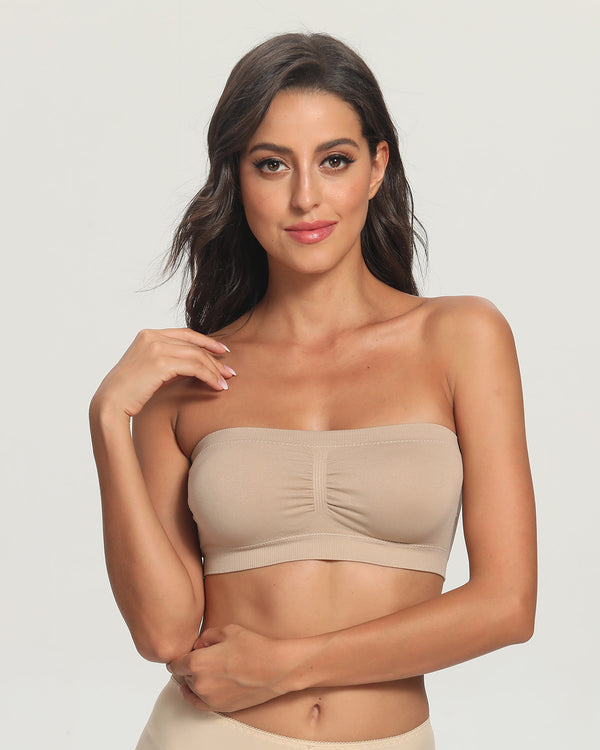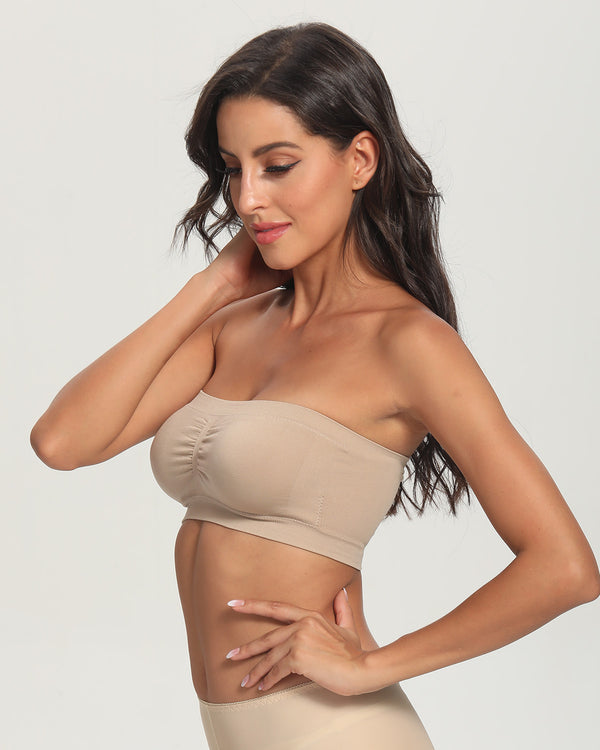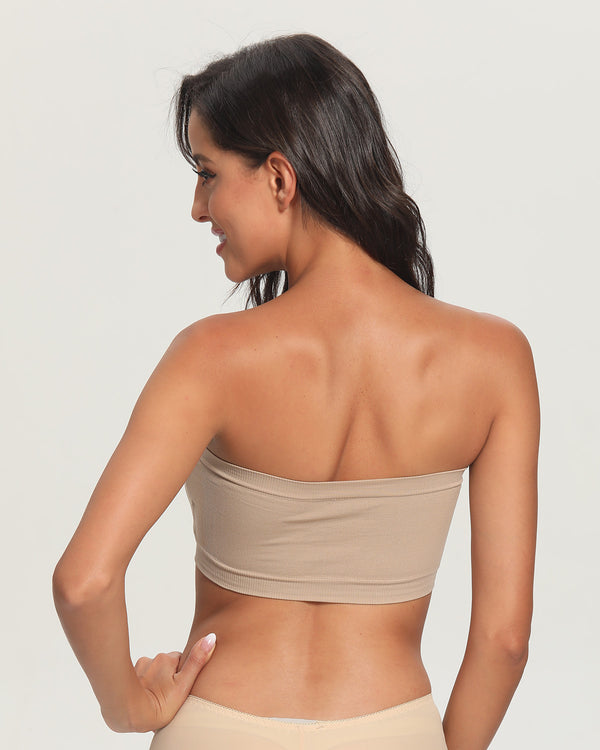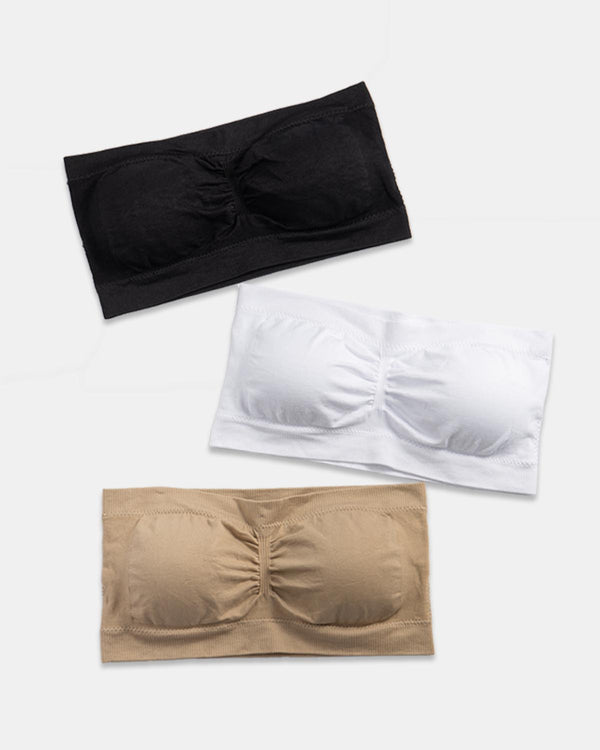 Free 30-Day Returns
Not 100% satisfied? Just send your items back within 30 days with our free return label , and we'll refund you or ship your new items ASAP .
Product Features
Stylish and comfortable, our bandeau bra is a wardrobe staple. Perfect for strapless tops and dresses, this padded bandeau bra provides both comfort and support. The seamless ribbed elastic band on the top and bottom ensures the bra stays in place, so you don't have to worry about slipping or falling. Wire, seam, and tag-free, this strapless bra will feel comfortable all day long – you can even sleep in it.
Product Details
One size fits 28A to 36DD
Nylon/Spandex blend
Stylish bandeau style looks great on its own or underneath clothing
Ribbed elastic band around the top and bottom to prevent slipping
Soft comfort blend material feels like it's barely there
Removable padding for your choice of coverage
With pad pockets that can insert post-mastectomy breast forms and prostheses perfectly
No wires, tags, or hooks for total comfort
Make sure to remove pads before washing. Hand washes are recommended. If machine washing, use a laundry bag
Realizing power through redefining comfort
Comfort is just an idea. Every woman chooses how she wants to define what makes her comfortable. At Coobie, we are working hard to help you find your inner comfort and realize your strength.
Cutting Edge Integrated Molding Technology
The main part of every bra from Coobie is made in one piece using state-of-the-art machinery, and thus maximizes the seamless comfort, precision in sizing and durability in usage.
Tenacity & Durability
The one-piece structure ensures great-performing tenacity and a longer-lasting durability.
Support
The W-shaped support system provides enough push-up and shaping support, even without the wires.
Sustainability
We only source high quality, eco-friendly materials such as recycled nylon, cotton and spandex, following a conscientious approach.
Comfort
The seamless technology maximizes comfort and protects your sensitive skin.