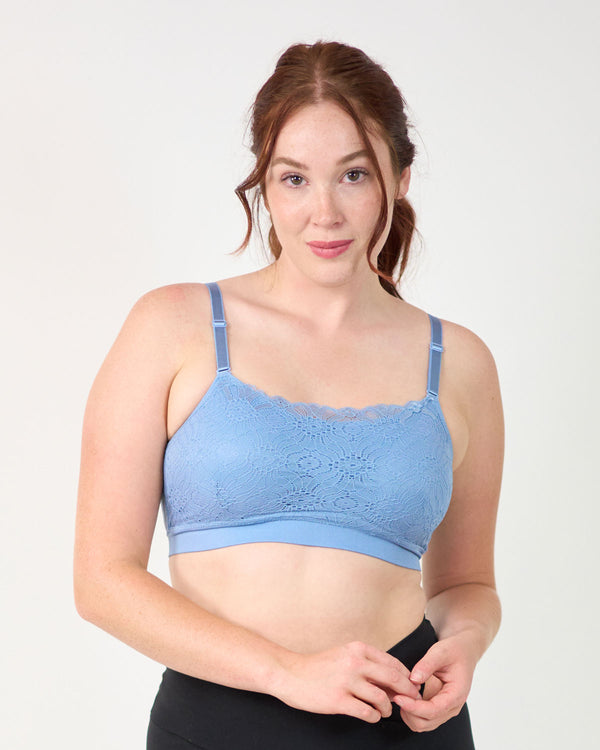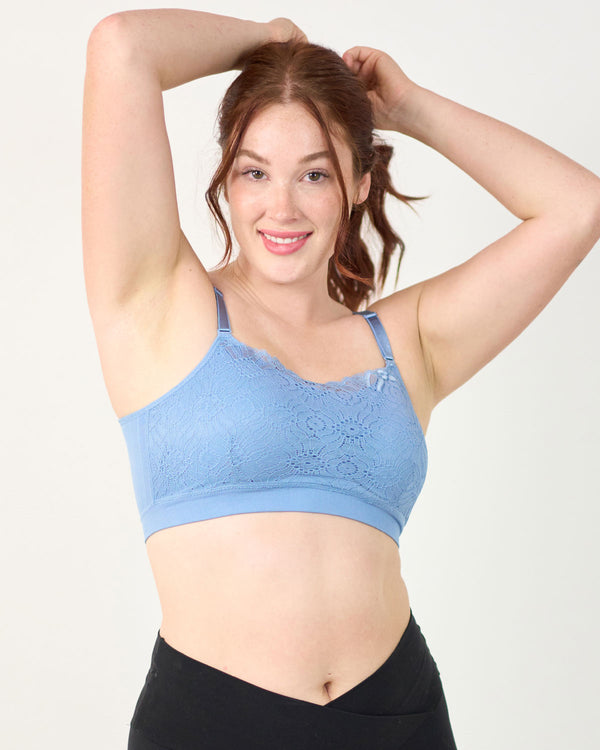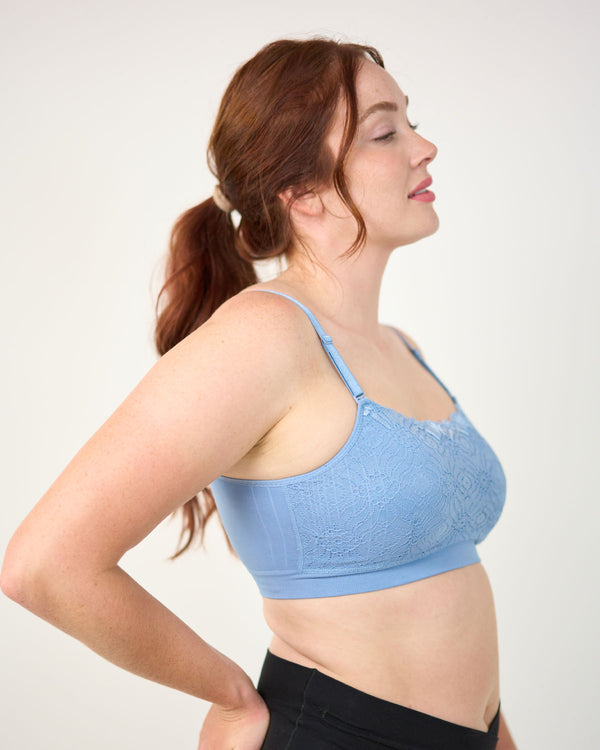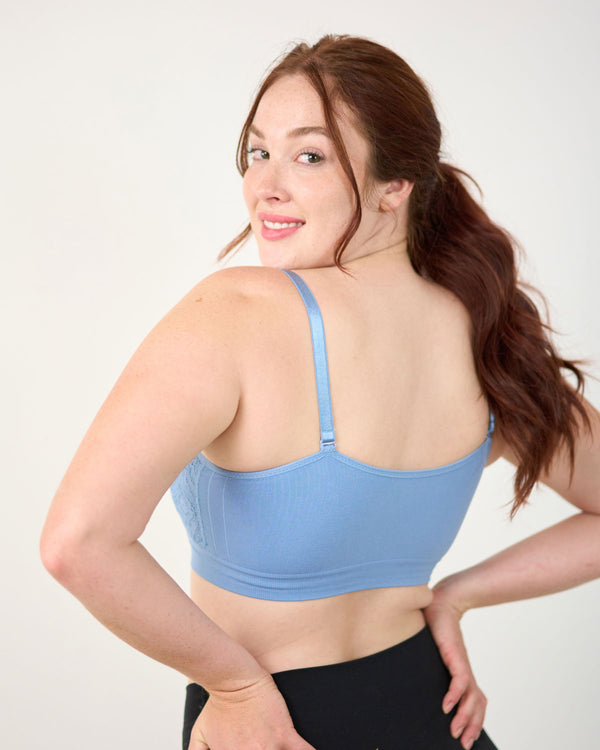 Free 30-Day Returns
Not 100% satisfied? Just send your items back within 30 days with our free return label , and we'll refund you or ship your new items ASAP .
Product Features
A versatile addition to any closet, our cami bra is perfect for layering. The lace front extends above the seam for an eye-catching look that will pair beautifully with a low cut top or dress. The seamless, wire free design feels soft and smooth against the skin – proving that you don't have to compromise style for comfort. Complete with removable and adjustable shoulder straps, this cami shelf bra has it all.
Product Details
Available in 2 sizes: One Size & Full Size
One size fits 32A to 36D
Full size fits 38A to 42DD
88% Nylon / 12% Spandex
Comfort blend material conforms to your body for that second skin feeling
Stylish lace front is perfect for layering under low cut tops and dresses
Double layer band with hidden elastic for a smooth and seamless finish
Thin, adjustable and removable straps for a customized fit
High-performance sponge cups provide demi-coverage
With pad pockets that can insert post-mastectomy breast forms and prostheses perfectly
No wires, tags, or seams that can irritate the skin
Great for teenage girls and low-impact sports. Can even be worn sleeping
Make sure to remove cups before washing and hand wash. If machine-washing, use a laundry bag for best care
Realizing power through redefining comfort
Comfort is just an idea. Every woman chooses how she wants to define what makes her comfortable. At Coobie, we are working hard to help you find your inner comfort and realize your strength.
Cutting Edge Integrated Molding Technology
The main part of every bra from Coobie is made in one piece using state-of-the-art machinery, and thus maximizes the seamless comfort, precision in sizing and durability in usage.
Tenacity & Durability
The one-piece structure ensures great-performing tenacity and a longer-lasting durability.
Support
The W-shaped support system provides enough push-up and shaping support, even without the wires.
Sustainability
We only source high quality, eco-friendly materials such as recycled nylon, cotton and spandex, following a conscientious approach.
Comfort
The seamless technology maximizes comfort and protects your sensitive skin.