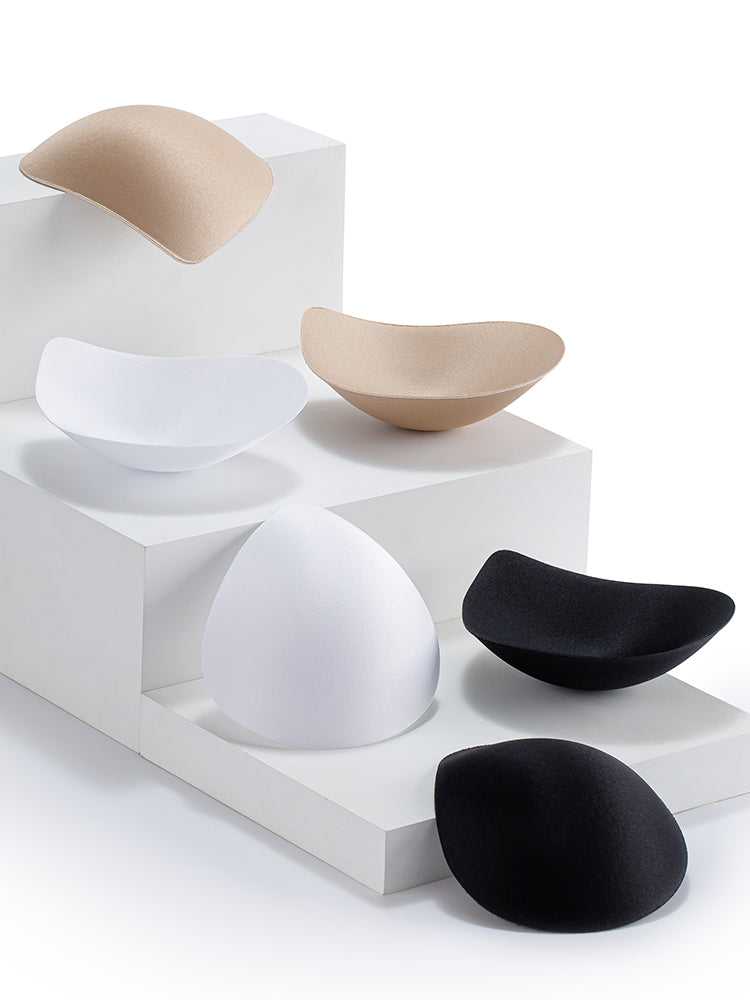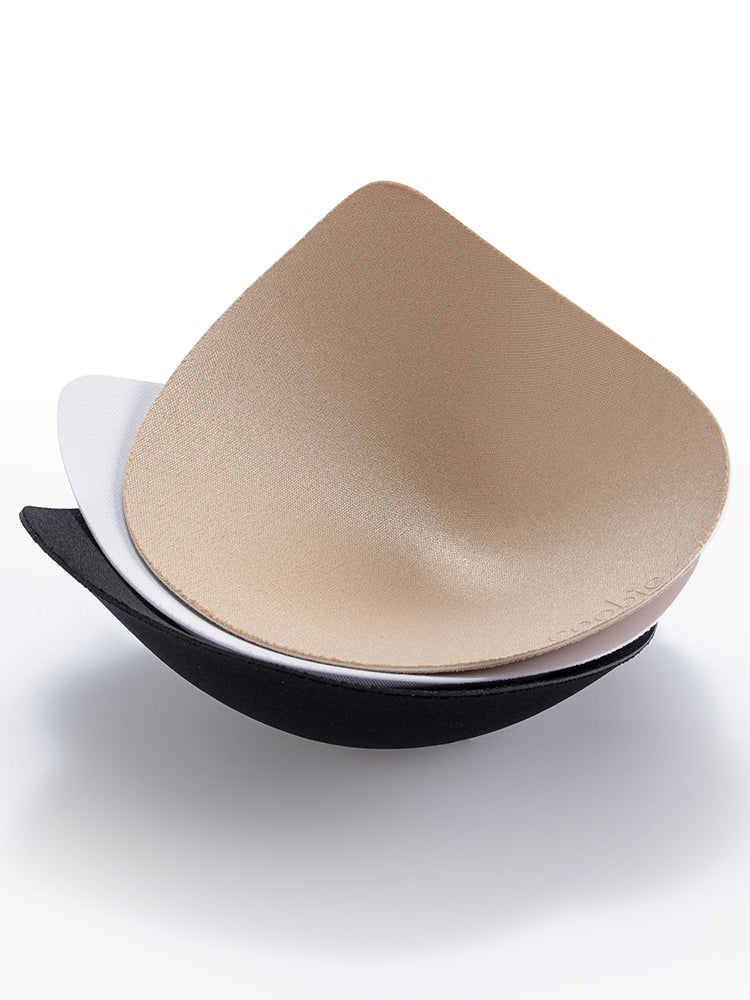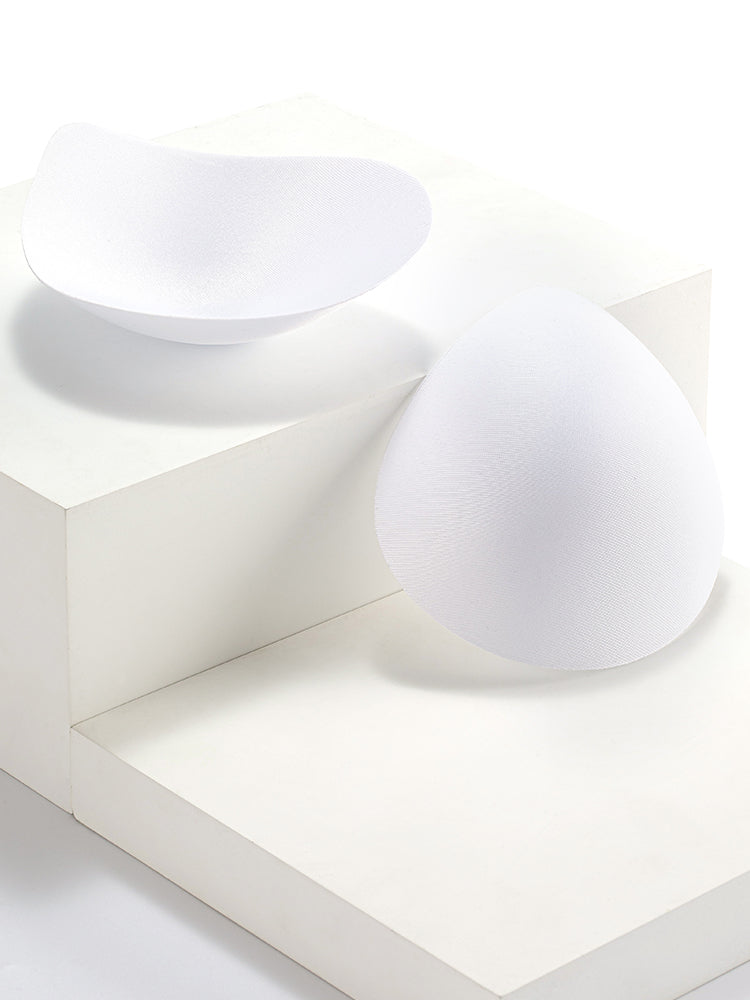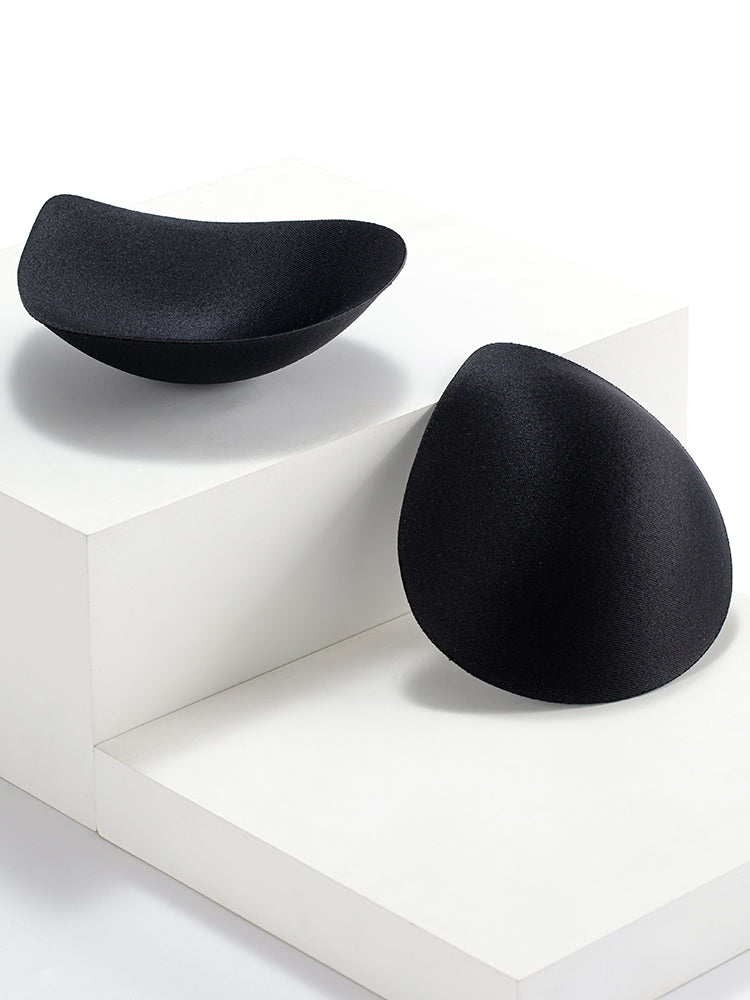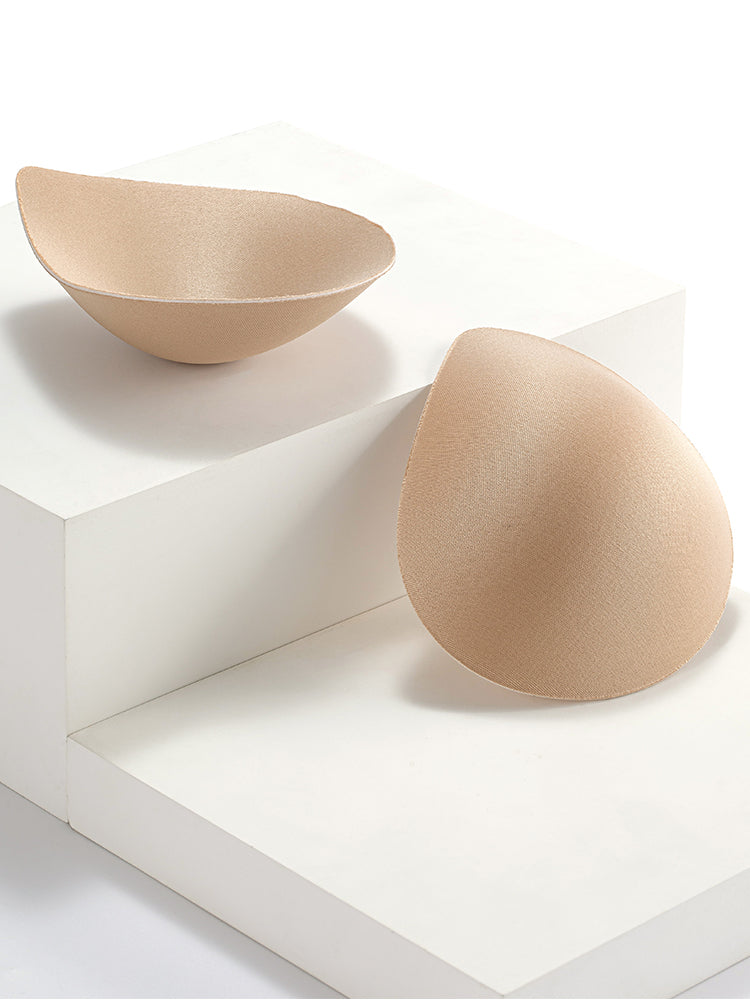 Coobie Replacement Pads (Latest Version, Water Drop Shape, 1 Pair, Any Bra Matching Color)
All accessory orders are manually handled separately from other item lines.
Please use the form below to let us know the exact styles/colors/sizes/numbers of the accessories that you need.
After confirming the availability, we will create an order for you to pay, receive invoice and track the package.
Accessory orders usually take slightly longer (within 2 weeks) to arrive, in which they ship directly from our international warehouses.
Compatible with but not limited to Style # 9012, 9042, 9015, 9095, 9140, 9050, 9045, 9142, 9075, 9129, 9002, 9070.
The latest and current version of replacement pads that come with the above-mentioned styles. 
Smooth Edges and a softer feel, comparing to the older version. Premium quality, stylish and comfort all in one. 
Coobie Seamless Bras works great for those undergoing chemotherapy, mastectomy, or reconstructive surgery and
have earned a great reputation among the community.
No underwires that can scratch or hurt your skin.
Soft, stretchy and comfortable to protect your sensitive areas.
Pocketed to accommodate lightweight breast forms or prosthesis.
affordable alternative to expensive mastectomy bras.
Feminine, stylish and more everyday design compared to bulky mastectomy bras.
LISTEN TO WHAT OTHER WOMEN ARE SAYING
★ I purchased the Coobie bra for my mother, who is a breast cancer survivor. She had a lumpectomy a few years back and she has trouble finding bras that are comfortable. When she told her new oncologist, she recommended the Coobie bra. I looked into them and purchased three. She loves them and they are the most comfortable bras she has ever owned. This made me so happy, because she is the best. Thank you for your wonderful product.
★ I highly recommend this bra for breast cancer patients! After having a biopsy, regular bras were not comfortable. My local cancer center recommended this bra. It comes with thin foam inserts that feel soft and protective. After buying one, I quickly bought more. It was the only bra I wore through chemo. Then, after having a double mastectomy, it is still the only bra for me! The Coobie bra is great because the pockets that hold the thin foam inserts can also hold foam breast forms. Foam forms are light and comfortable and can be worn early in the healing process. As long as you are relatively slim, you can step into this bra instead of pulling the bra over your head, very helpful post surgery. I have expensive (insurance covered) mastectomy bras and gel forms, but they are not as comfortable as a Coobie bra with foam. As far as sizing, I was a 36B and I bought a medium, perfect fit!
★ I love everything about these bras. Supportive almost like a sports bra, but gives me shape. Doesn't flatten me out. My first one was so comfortable and flattering that I bought 3 more in different colors. The wide band and straps make them very comfortable. They're soft too. I'm a breast cancer survivor, I had a double mastectomy, so I have to wear a bra 24/7. Thank goodness I found these! I highly recommend!!! There's nothing I don't like about them. Nothing at all !
★ I cannot tell you how grateful I am for these bras. After having a prophylactic bilateral mastectomy I was having a hard time finding bras/camis that were comfortable. I'm pretty sure I'm not going back to regular bras even when I am healed! With so many styles to choose from I don't know why I would need to. Thank you for having such a wonderful product on the market!
★ I may undergoing radiation treatment for breast cancer and needed a comfortable, soft bra. The fabric is soft and stretchy and does not rub or irritate. I am able to step into it and pull it up. And the removable pads make it modest enough for work. It's not super supportive but does offer enough support to look professional under my clothes.
★ I am a breast cancer survivor. The radiation I received caused damage to the tissue under my arm and across my ribs. Regular bras can cause discomfort, and especially if worn for extended periods and when I am traveling by air. I was lucky enough to find these on a trip a couple of summers ago. I flew to Australia this summer and these are what made the long flight comfortable. They are also great on trips because you can wash them and they dry overnight. Very comfortable and good support, they are terrific yoga bras as well. Not the bra I wear when I want to look really sharp, but these are so great for so many reasons, and around the house. Great product at a great price and they have held up through many washes. Thanks!
★ Since my mastectomy/reconstruction this winter, this bra has become indispensable.