Free 30-Day Returns
Not 100% satisfied? Just send your items back within 30 days with our free return label , and we'll refund you or ship your new items ASAP .
Product Features
Coobie ComfortLite Adhesive Bra provides flexible and backless, wireless support to look best in any outfit or situation. Its unique front clip design allows you to buckle and unfasten easily. The clear, adhesive gel inside the cups gently sticks to your skin without slipping off and causing pain. It is reusable that you can simply hand wash them with running water after use and air dry them.
Product Details
100% Premium-grade silicone
Strapless, backless & wireless
Plunge neck with invisible clasp
Maximum support
Washable & reusable without loss of adhesiveness
The clear, adhesive gel gently sticks to your skin. Does not slip off and cause pain
Perfect for backless/strapless outfits, especially for backless dresses
Cleanse and dry your breasts to make it a smooth start. Hand wash them with running water after use and air dry them
coobie
COOBIE SILICONE ADHESIVE BRA
Accommodate your individual beauty, wear any you desire.
Anti-bacteria
Seamless
Durable
Convenient
Premium Grade Material
Made from medical-grade silicone, this adhesive bra is light, hygienic, and non-irritating, ensuring a comfortable fit.
Customizable Shape

The micro-trim technology adapts the bra to different breasts shape, providing support and preventing sagging, perfect for low-cut and off-shoulder outfits.
Durable and Invisible Clasp
Featuring a wide, molded plastic clasp, this sticky bra is stretch and tear-resistant. Simply hook and adjust to your desired cleavage.
Washable & Reusable

With exceptional stickness, this bra can be washed and reused over 40 times without losing its grip.
How to Use Adhesive Bra
① Gently clean your chest and dry your skin.
01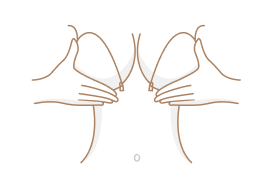 ② Place one side on at a time. Make sure both cups remain upright, then lift breasts.
02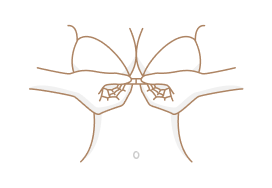 ③ Clasp the front closure and create cleavage.
03
Customer Reviews
Write a Review
Ask a Question