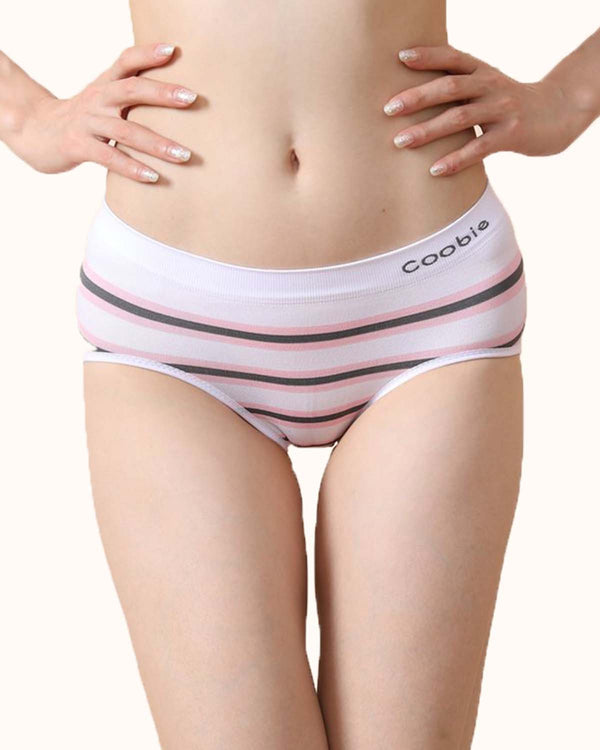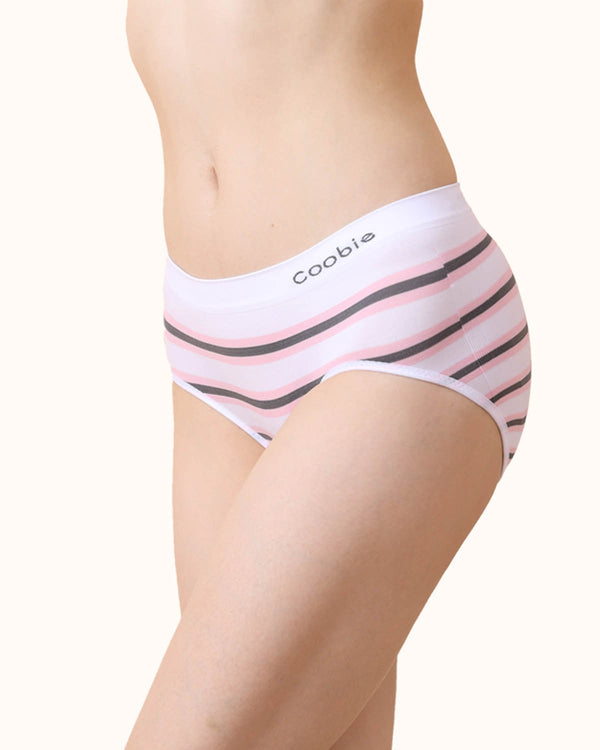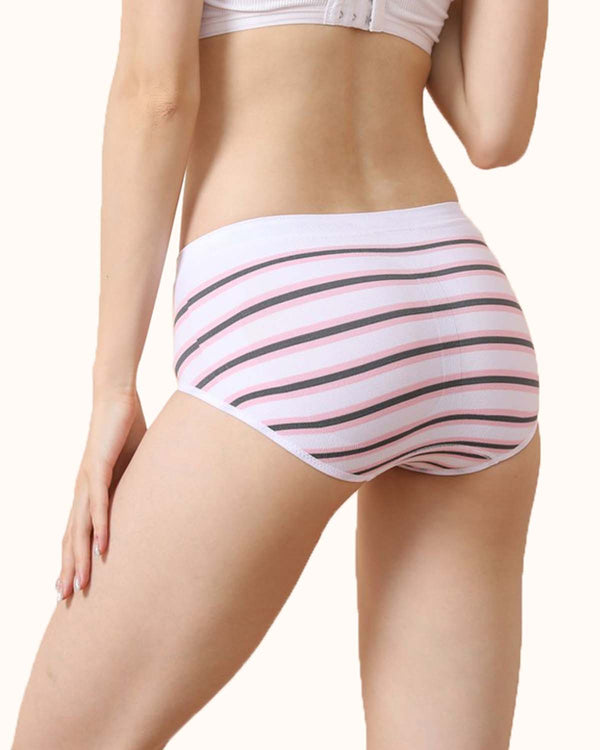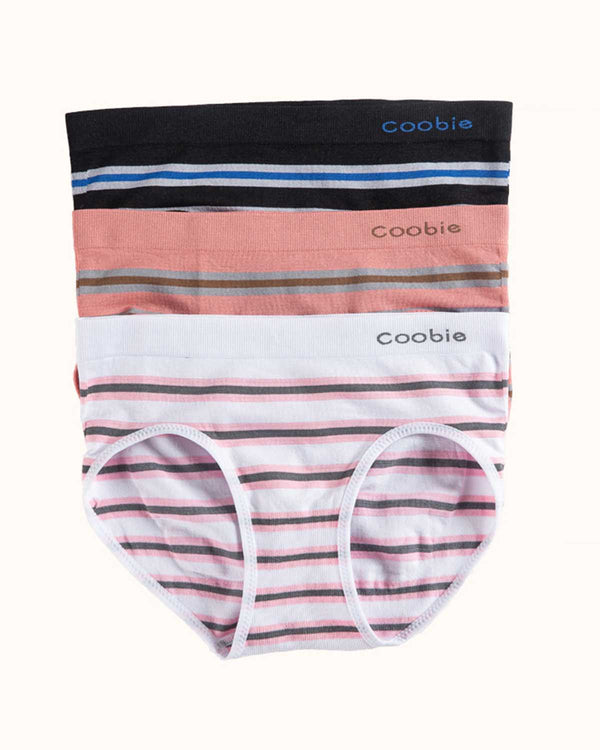 Free 30-Day Returns
Not 100% satisfied? Just send your items back within 30 days with our free return label , and we'll refund you or ship your new items ASAP .
Product Features
Your new favorite everyday pair, our seamless high cut underwear was designed for all-day comfort. Made from our stretchy blend material that molds to your body so you can move freely without any resistance or discomfort. The wide elastic waistband sits right at the waist and stays in place, so it won't roll or bunch. Available in a value pack of 3, our striped seamless panties might just be your most comfortable underwear yet.
Product Details
88% Nylon / 12% Spandex
Available in a value pack of 3
Comes in 3 neutral colors with a stylish floral print
Full back coverage
Stretchy double layer waistband, won't roll or bunch
Comfort blend material feels like a second skin
Moisture-wicking material keeps you dry and comfortable
No seams or tags that can cause discomfort
Easy to clean, machine wash in a laundry bag


Realizing power through redefining comfort
Comfort is just an idea. Every woman chooses how she wants to define what makes her comfortable. At Coobie, we are working hard to help you find your inner comfort and realize your strength.
Cutting Edge Integrated Molding Technology
The main part of every bra from Coobie is made in one piece using state-of-the-art machinery, and thus maximizes the seamless comfort, precision in sizing and durability in usage.
Tenacity & Durability
The one-piece structure ensures great-performing tenacity and a longer-lasting durability.
Full seat coverage
Full coverage-reduce muffin top, Added comfort.
Sustainability
We only source high quality, eco-friendly materials such as recycled nylon, cotton and spandex, following a conscientious approach.
Comfort
The seamless technology maximizes comfort and protects your sensitive skin.